Busy as a Bee Floral Top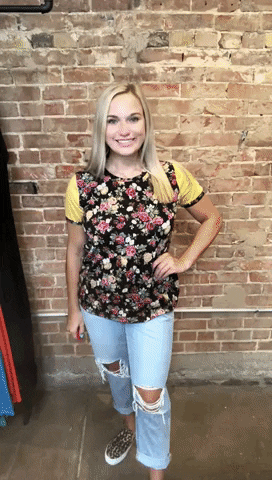 Flowers are popping up on so much of the summer fashion this season - here's your chance to get on-trend!  Busy as a Bee Floral Top is a lightweight, soft, and stretchy fabric with perfect draping. 
It has a round neckline and an easy fit hemline for versatility - wear it tied on the front or side, wear it out, with a front tuck or a full tuck! This is made to wear with your favorite denim!