Sunset Floral Maxi Dress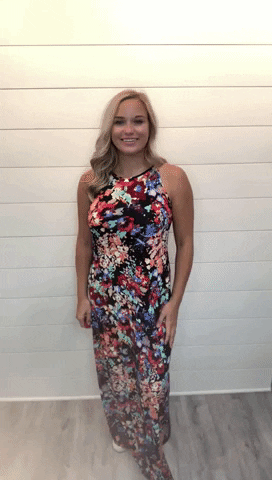 This wonderfully fierce maxi dress is perfect for making a statement this summer!
We love the stunning floral print pattern - it's so fabulous! Our Sunset Floral Maxi Dress features a  round neckline paired with a breezy sleeveless cut, while the skirt has a long slit on the side with side pocket! You can easily dress this up with a statement necklace, or keep it fun with wedges and a floppy hat!  
Details: